Why the 2023 Subaru Ascent Is a "Goldilocks" Among 3-Row SUVs

Deciding which new vehicle to buy or lease can be an ordeal for consumers. it's not always possible for a decision to be entirely data-driven and based on cold logic. 
Often, a choice amounts to what's affordable, fuel efficiency, technology, and safety. And – on the more emotional side – what colors you like, how it feels when you sit in it, whether the style appeals to you and (let's be honest) how well the salespeople treat you. In other words, 
In the three-row SUV segment, very popular here in Colorado, among the top contenders are the Subaru Ascent, Honda Pilot, Toyota Highlander and Ford Explorer. Running comparisons from vehicle to vehicle can not only be bewildering but in many cases almost impossible, so we thought we'd hit a couple of high points that make the  2023 Subaru Ascent a great contender.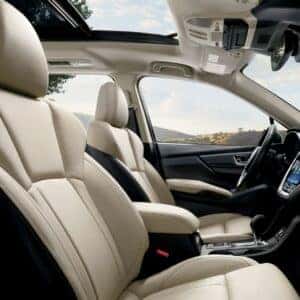 PRICE: Manufacturer Suggested Retail Prices reported on an online car comparison tool:
Subaru Ascent – $33,895

Ford Explorer  (AWD) – $38,760 

Honda Pilot – $38,797 

Toyota Highlander – $42,911

SAFETY: The

Subaru Ascent

is strongest among the vehicles. While both the Ascent and the Highlander earned Top Safety Pick+ designation from the Insurance Institute for Highway Safety (IIHS),

only the Ascent got top scores in every single category tested.

The Ascent has been an IIHS

TOP SAFETY PICK

for six years running (2018-2023) including the highest honor of

TOP SAFETY PICK+

(2021-2023).



The Explorer earned a Top Safety Pick; Honda's Pilot wasn't rated either as a Top Safety Pick or Safety Pick+. Subaru's EyeSight safety suite is standard on the 2023 Subaru Ascent.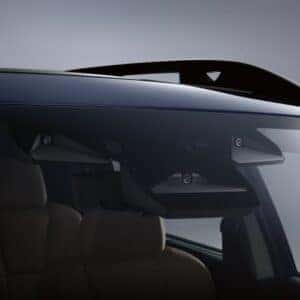 PERFORMANCE and EFFICIENCY: What makes the

2023 Subaru Ascent

notable is that

all trim levels come with all-wheel drive (AWD)

. For Colorado drivers, that's a real plus, given that we have such variable weather and road conditions. Standard AWD means that fuel economy is very slightly lower than the Highlander and Explorer, but better than the Pilot. The Ascent has the largest fuel capacity of the four SUVs at 19.3 gallons.





As far as acceleration goes, the Ascent does zero-60 mph in 6.9 seconds, compared to 8.0 for the Highlander. The Pilot in AWD does it in 6.5 seconds, but it has a six-cylinder engine and gets lower fuel economy. The 2023 Explorer isn't rated yet, but the'22 "Timberline AWD" did zero-60 in 6.8 seconds.

TECHNOLOGY: If size matters, the

2023 Subaru Ascent

again is the best choice since

all versions come with an 11.6" touchscreen

. All but the Highlander's top trim have smaller screens, and the Pilot's screen is just 7".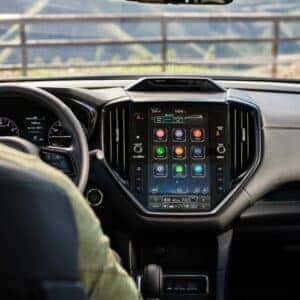 OVERALL: What other drivers have experienced may guide your choice.

Edmunds.com

asks owners to rate their rides with one to five stars.

The 2023 Subaru Ascent received five stars

, compared with 4.7 for the Honda Pilot, 4.3 for the Toyota Highlander, and 4.7 for the Ford Explorer. 
HOW ARE YOU TREATED? More than two decades ago, Schomp Automotive adopted its one-price, no-haggle sales philosophy. Over the years, we factored in how valuable your time is, too, and now we offer our guests the promise to provide ONE PRICE. ONE PERSON.  ONE HOUR.  sales. If you're looking for a spacious, efficient, quick and safe three-row SUV, take a look at Schomp's 2023 Subaru Ascent.