Schomp Subaru Supports the High Line Canal and Rally for the Canal-ly
On September 14, 2019, Schomp Subaru Hosted Rally for the Canal-ly, a community event that celebrated improvements and enhancements to the High Line Canal and launched a new initiative to further the life and wellbeing of the High Line Canal. Rally for the Canal-ly was free and family-friendly – hosted by the High Line Canal Conservancy and supported by Schomp Subaru and Arapahoe County Open Spaces.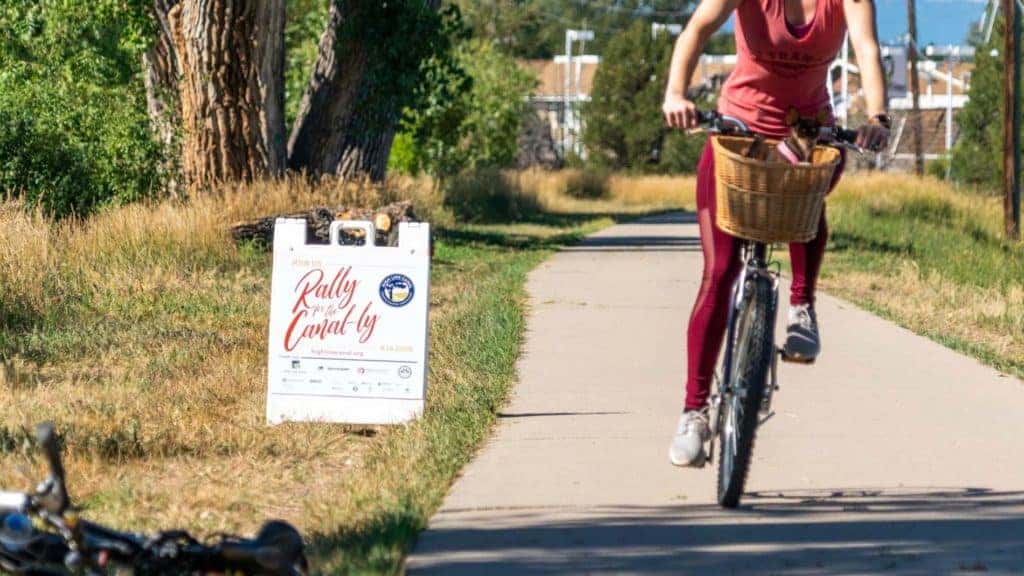 Crowds met up near the High Line Canal's mile 51 at Schomp Subaru in Aurora. Community leaders, neighbors and High Line Heroes enjoyed a picnic-style lunch and Canal cleanup. As a memento, attendees were among the first to receive a free copy of the new High Line Canal map.
Subaru Sharing the Love
The High Line Canal's new initiative was launched with a $56,000 donation from Subaru Share the Love – money dedicated to and donated by community members through Schomp Subaru. 
"Schomp Subaru is so happy we can help realize the High Line Canal's important and ambitious purpose," said Schomp Subaru owner Aaron Wallace. "We are delighted that our customers chose to support the project through the Subaru Share the Love drive. It's a natural for Schomp and a great example of how Subaru Shares the Love."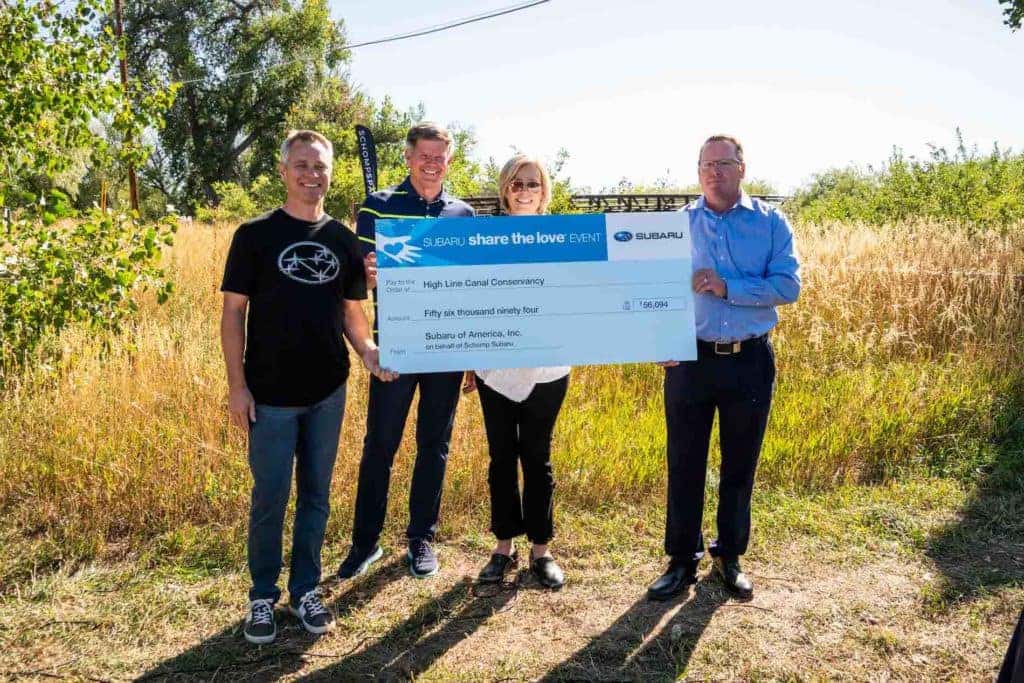 The initiative is the next stage in the High Line Canal Conservancy's work to bring new life and a bright future to the Canal. It focuses on:
      Stormwater

      Landscape management and tree care

      Access and signage

      Safety and crossing enhancements

      Education and stewardship

      Local neighborhood improvements

Schomp Subaru is proud to support the organization in its efforts to improve the High Line Canal, and we look forward to a partnership that lasts well into the future.