New 2018 Subaru Crosstrek Earns TOP SAFETY PICK+
The new 2018 Subaru Crosstrek recently earned a 2017 TOP SAFETY PICK+ rating from the Insurance Institute for Highway Safety, accomplishment that builds on last model-year's victories. What makes the new Crosstrek a TOP SAFETY PICK+? What does this mean? Well, first we have to understand what the IIHS looks for when rating vehicles for safety.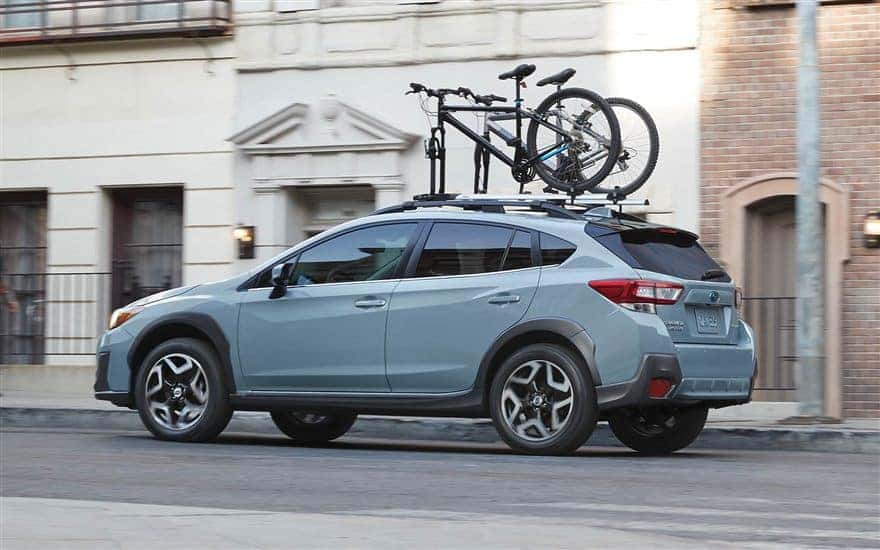 What is a 2017 TOP SAFETY PICK+?
In order to claim this crown, a vehicle has to meet several strict criteria and pass a number of tests to see how well it would fare in an accident and how effective it would be in helping drivers avoid a collision altogether. A vehicle has to pass five different crash tests designed to mimic typical crash situations (front impact, side impact, rollover, etc.) with a "good" rating or higher. An "advanced" or "superior" rating for front crash prevention earns a vehicle the TOP SAFETY PICK title.
But how does one get the extra "plus" at the end? If a vehicle meets all of the above-mentioned criteria and also earns and an "acceptable" or "good" rating for headlight effectiveness, it earns the coveted TOP SAFETY PICK+ rating.
All of these qualities together make for a crashworthy vehicle that is prepared to help you stay safe on the road.
How did the Subaru Crosstrek earn this title?
When equipped with the optional suite of advanced safety features known as Subaru EyeSight and LED Steering Responsive Headlights, the crashworthy new Crosstrek wins the highest IIHS rating with stellar crash test scores and high marks in crash prevention. Thanks to a smartly-designed all-new body structure that helps to absorb crash energy, LED headlights that provide better visibility around dark corners, and a pre-collision warning system, the Crosstrek offers more than a stylish, capable ride. It offers peace of mind.