Colorado Will Love this Bigger Subie – It's an Ascent into New Territory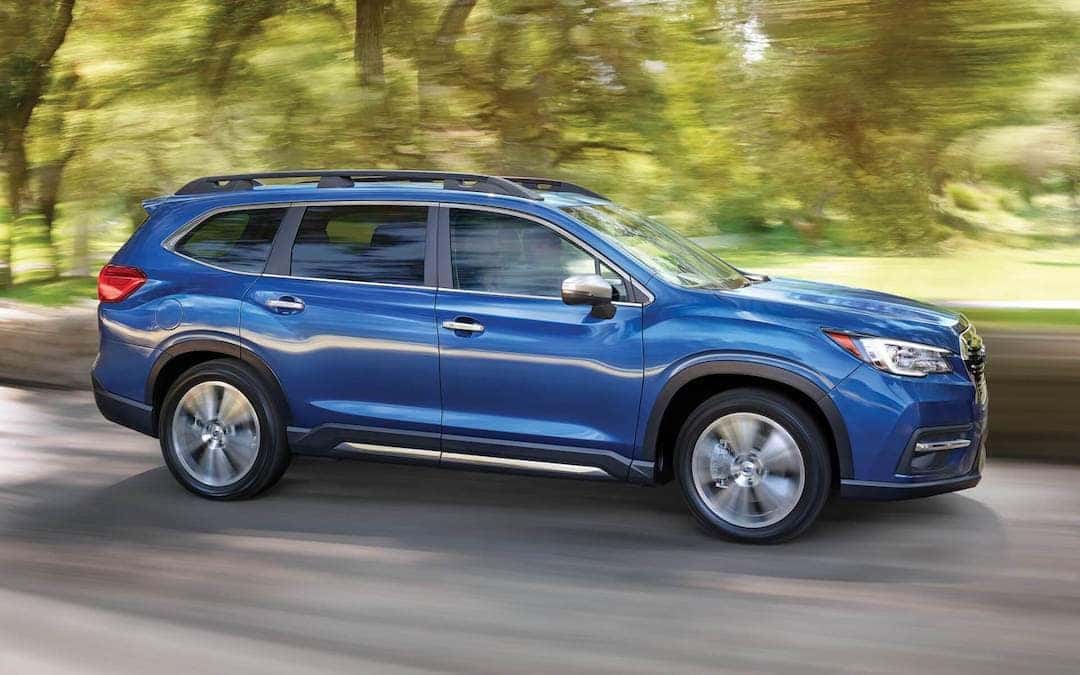 It's no secret that Coloradans love their Subarus. So far this year, Subaru has the second-highest market share in Colorado of any auto manufacturer. No surprise since Kelley Blue Book has named Subaru its most-trusted brand for four years.
Now the premier small-car maker is giving us a lot more to love in the form of its first three-row, eight-passenger vehicle, the Ascent. It made a quiet debut at the Los Angeles Auto Show last fall and now it is available at Schomp Subaru on Havana.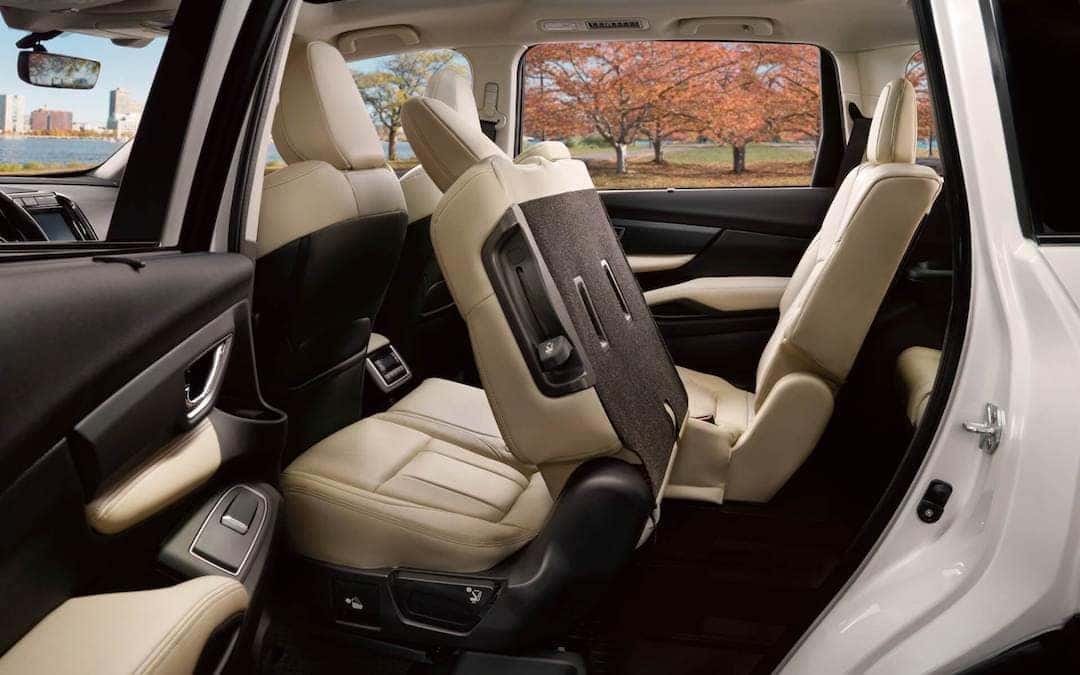 Bigger, Better Family SUV
The 2019 Subaru Ascent is a giant step for a brand that has mastered the reliability, practicality and safety that Colorado drivers value in small cars. But as many of those drivers have acquired families and a penchant to haul stuff (recreational gear and the family dog come to mind), it makes plenty of sense. Oh, and did we mention that it is NOT a minivan?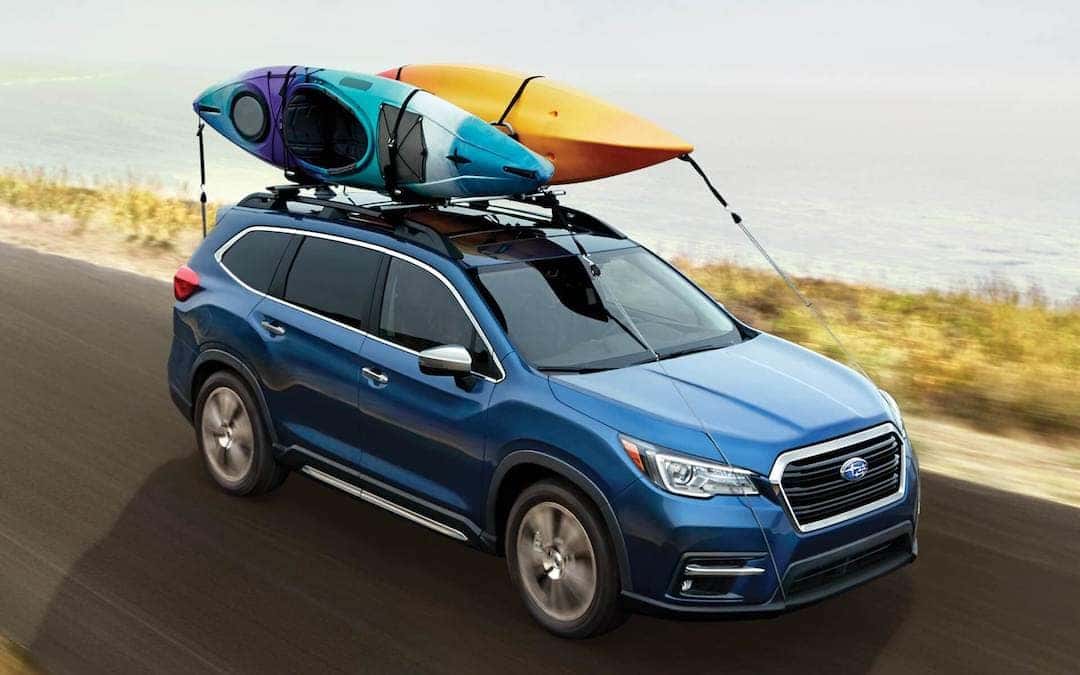 The Wall Street Journal calls the 2019 Subaru Ascent "A Bigger, Better Family SUV." Built in Indiana, Jalopnik.com says, "The 2019 Subaru Ascent is the Three-Row Subaru that Actually Feels Like a Subaru." In our book, that's high praise, indeed!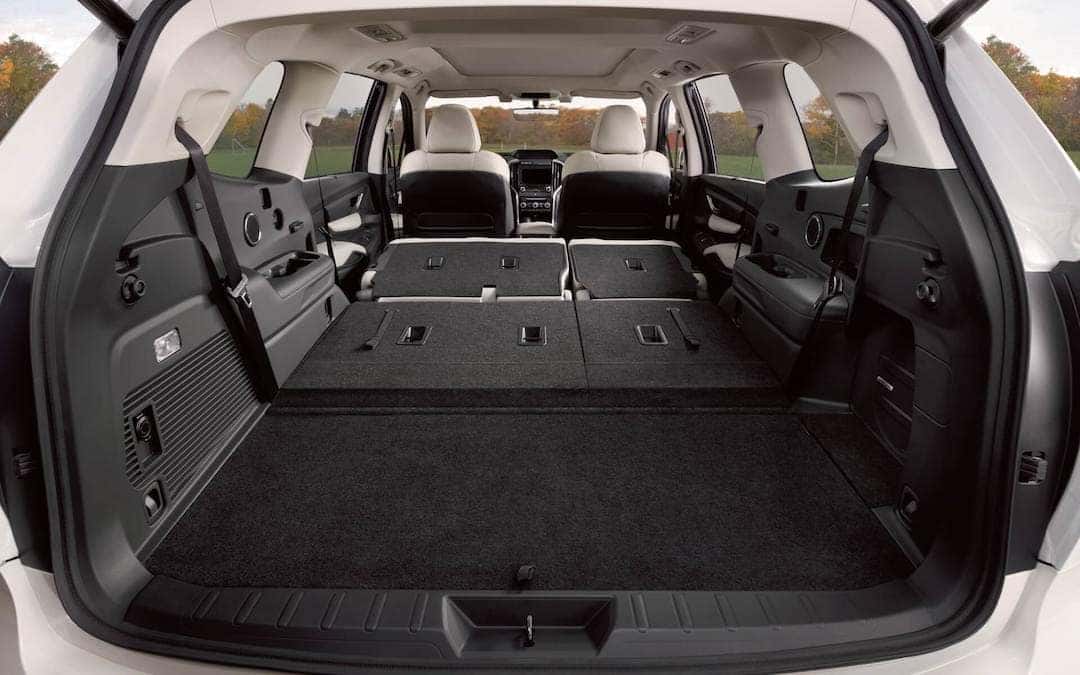 Vehicle Specs
Subaru's new Ascent measures 196.8 inches long and weighs 4,600 lbs. (it can tow 5,000 lbs.) The second row comes with either two captain's chairs or a three-seat bench and slide for easy access to the third-row seats.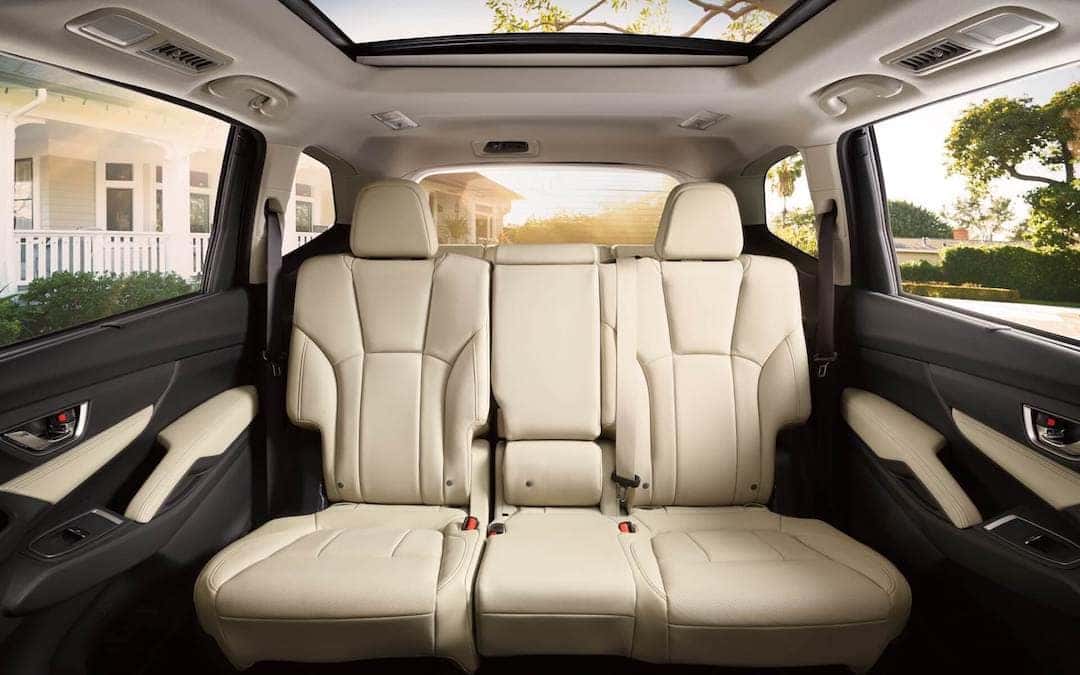 Under the Ascent's hood is a turbocharged 2.4 flat-four with 260 horsepower and 277 lb-ft of torque. It has a continuously variable automatic transmission and will ramp up from zero to 60 miles per hour in 6.9 seconds. The EPA-estimated fuel economy averages 20 miles per gallon. There are four trim levels: Base, Premium, Limited and Touring.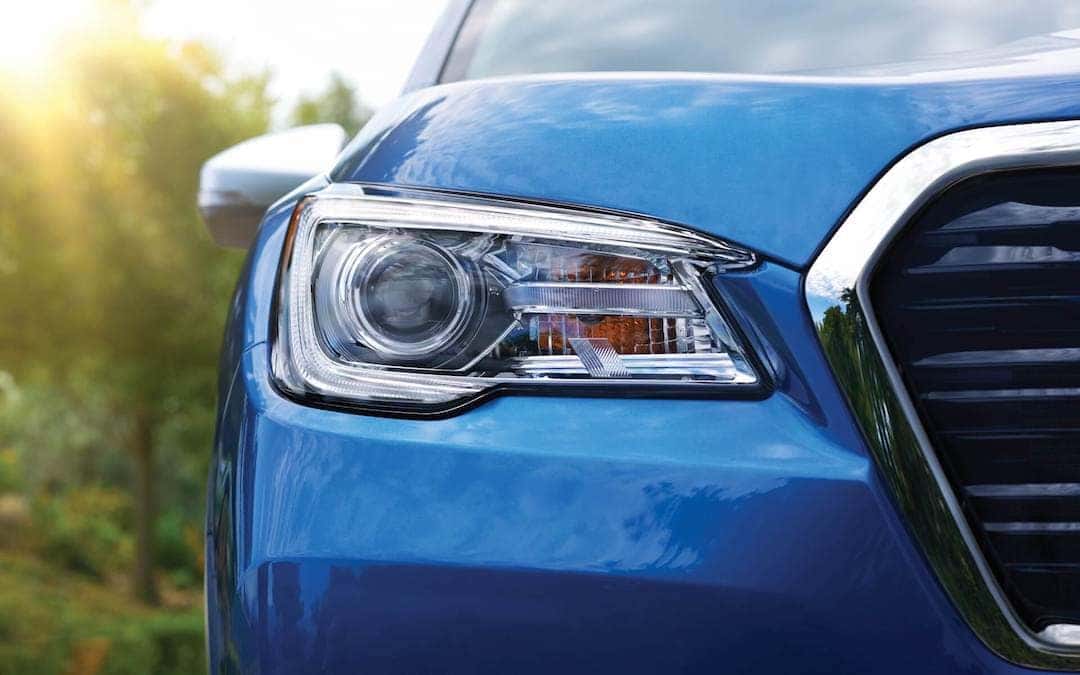 Safety
Safety is a Subie hallmark and here the 2019 Ascent's EyeSight doesn't disappoint with standard active-safety features like adaptive cruise control, automated emergency braking lane-keeping assist and lane-departure warning. All but the base model also come with blind-spot monitoring and rear cross-traffic alert. On the highest Touring trim level you can also have a 180-degree front-view camera. All-wheel drive is standard on all trims.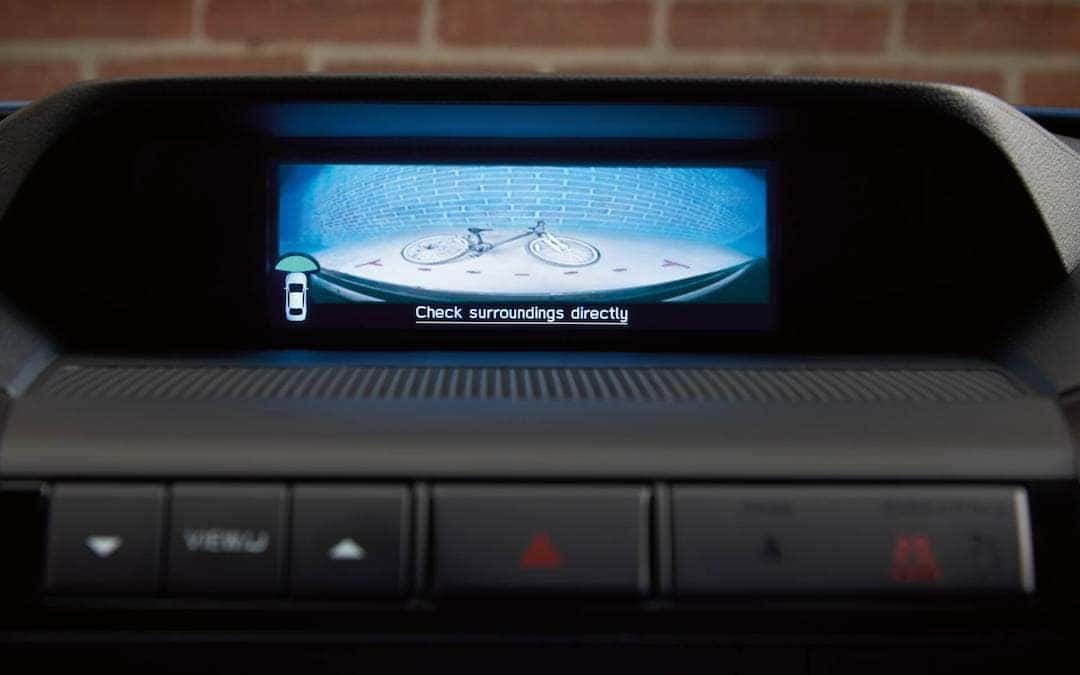 For infotainment, the Ascent comes with standard Android Auto and Apple CarPlay. Base models have a 6.5-inch touchscreen. Higher trim levels get an 8-inch screen. Honoring consumer demand, there are buttons for key functions, too. On the higher Limited and Touring levels, you can get up to eight USB ports. There's no reason anyone should ever go thirsty with 19 (yes, 19!) cup holders.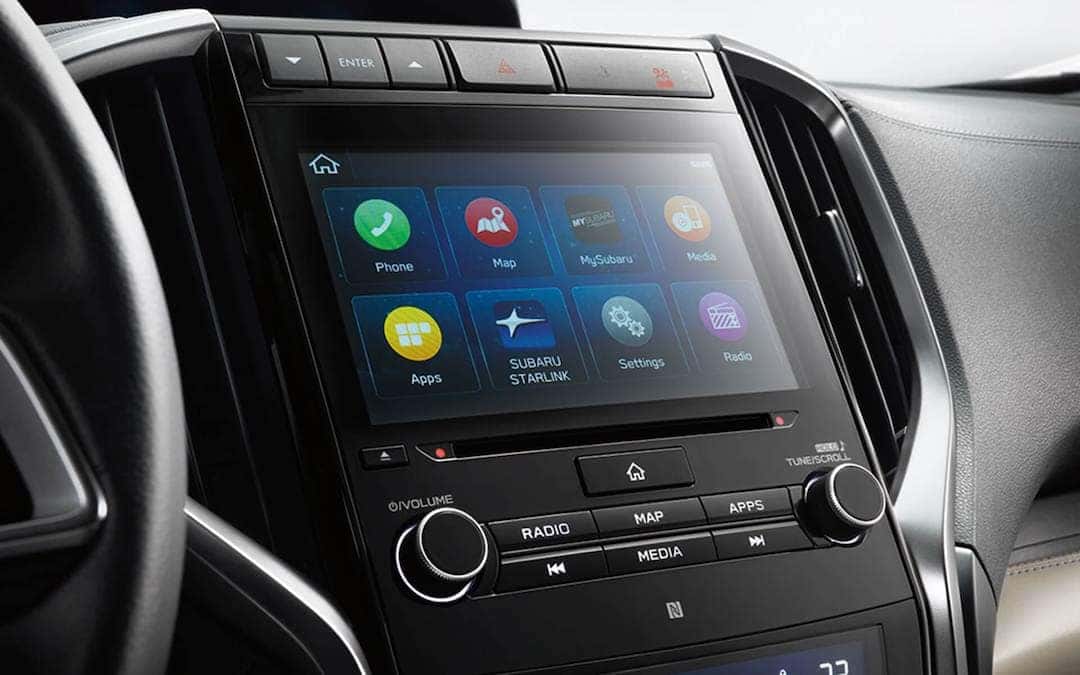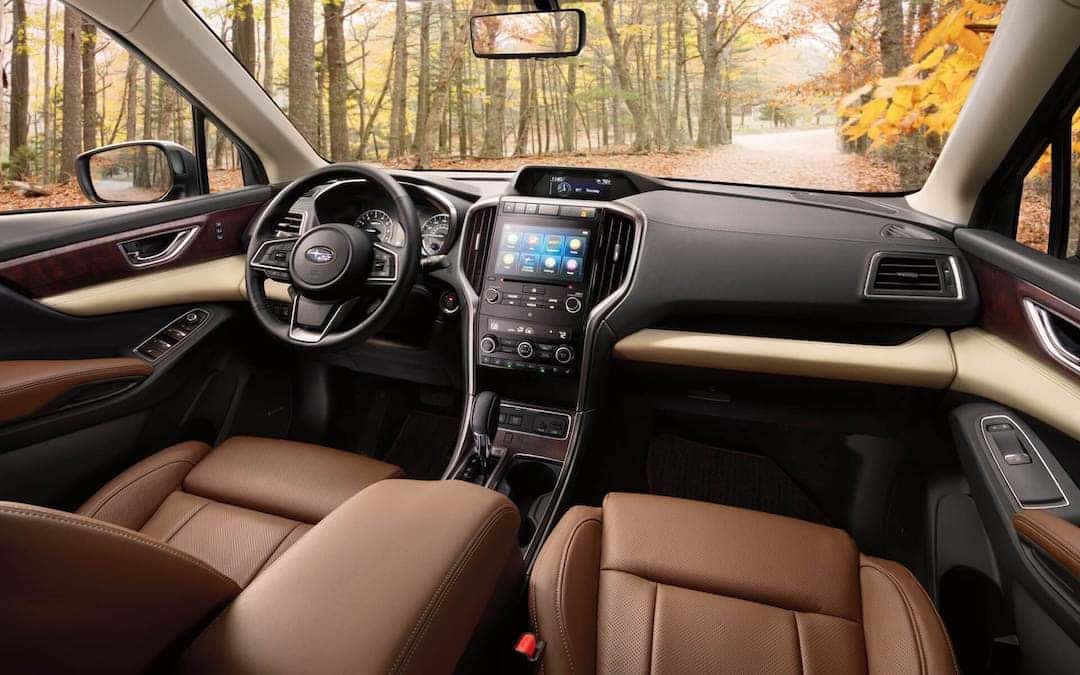 Come visit Schomp Subaru on Havana's Auto Row to see and test-drive the "Three-Row Subaru that Actually Feels Like a Subaru." Our client advisors will be glad to show you the 2019 Ascent's many wonderful features.